We keep various inelastic textile tapes in stock for immediate delivery. Many other tapes and variants we procure within a few days.
Bandage tape/cotton webbing
Cotton prosthetic belt
100% cotton, without finishing, raw white
35 or 45 mm width
50 m roll
PP webbing
100% polypropylene, without finishing
50 m roll
1.3 mm, 1.55 mm or 1.75 mm thickness, different widths and colours available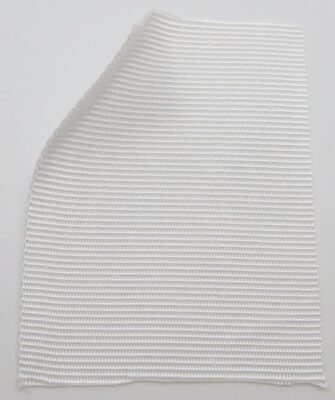 PES webbing
100% Polyester
Width: 15 mm, 20 mm, 25 mm, 30 mm
Roll á 50 yards = 45.72 m
Color range for 1.2 mm thick PES webbing
Black polyester webbing is also available in other thicknesses and widths.
Twill tape
cotton with finishing or polyester without finishing
Various widths & colours available
100 m roll
Range of colours for cotton twill tape
Ribbed webbing, Rep ribbon
100% polyester
Various widths & colours available
100 m roll