YKK's stainless steel stirrup-shaped or saddle-shaped top stops are especially suitable for Delrin injection molded zip fasteners with a chain width of 8.5 to 10 mm. Compared to other types of top stops, this wiry stopper can be attached to coarse chain teeth of such zip fasteners in a particularly easy, quick and secure way, because you do not have to remove a tooth from the zipper and the top stop encircles the tooth. Other possible applications are described here ...
We will show you step by step below how to attach these top stops to a Delrin or Vislon zip fastener.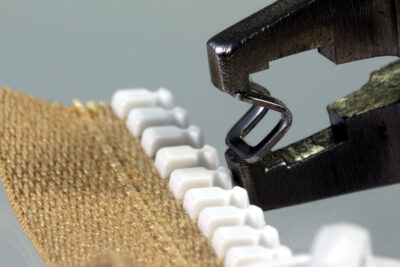 Place a top stop right in the front between the jaws of
suitable pliers
.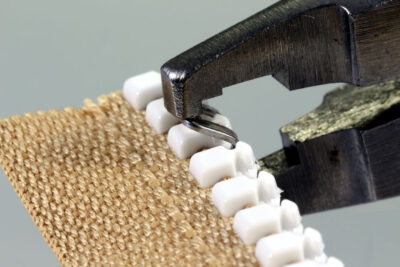 Using the pliers, slide the top stop over a tooth of the zipper chain.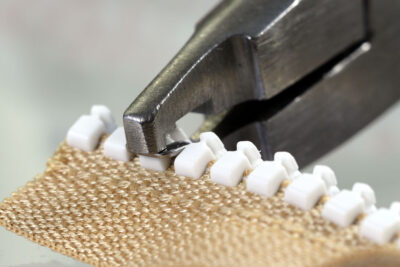 Now carefully press the handles of the pliers together.
Finally, place the pliers from the other side of the zipper tape to grab the top stop and press the stopper firmly onto the tape.